YOUR CAREER IN
ANIMATION CINEMA
AND VIDEO GAME


START HERE!
EXTRACTS FROM GRADUATION FILMS
"In just three years, the École des Nouvelles Images has become a worldwide reference in the animation sector."
"L'École des Nouvelles Images competes with the most famous US professional studios such as Pixar, Dreamworks or Disney."
"A prestigious school that trains image professionals to a very high level."
"96% of the students of the first class found a job within two months."
CAMPUS
Avignon & Carpentras
Cities of rich and overwhelming cultural heritage
More than 100 professionals from the industry
of educational support per year
For several years, I have witnessed the pedagogical know-how of Julien Deparis and his team.
​
They have shown their capability in raising a school to the highest world rankings. The students who followed their teachings are now quality professionals and are actively sought by French and international animation studios.
​
I can't wait to meet Ecole des Nouvelles Images students.
​
Kristof Serrand
Animation Director, Netflix
Animation Director, Dreamworks SKG
Member of the Oscars Academy
An ambitious project led by an experienced team
Its unique associative model ensures cooperative governance involving all parties. We are convinced that the best teaching is delivered in a framework of trust, ensuring that all of our energy is at the service of pedagogy and only of pedagogy.
​
Its Board of Directors brings together the founders, the students' representatives, parents and employees.

Julien Deparis
Director
Being a 3D creator implies the plural skills of designer, sculptor, choreographer, architect, lighting designer, mathematician...
Ecole des Nouvelles Images projects into the future of images. We base our transfer of knowledge of fundamental human values. Each student receives specific educational support, it being methodical, structured, adapted, personalized and leaving an important place for experimentation. Students learn to fully invest themselves in their own artistic development.
​
To do so, students must be supported and taken out of their "comfort zone" from time to time. This balanced combination is the very essence of teaching. École des Nouvelles Images intends to be a place of vocational and professional learning as well as being a place favoring personal development and maturation.
Our students are today's pioneers and manufacturers of a new language only waiting to be explored and modeled.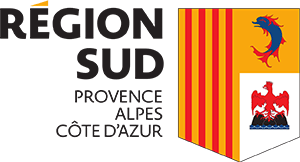 Stay informed about the news of the school